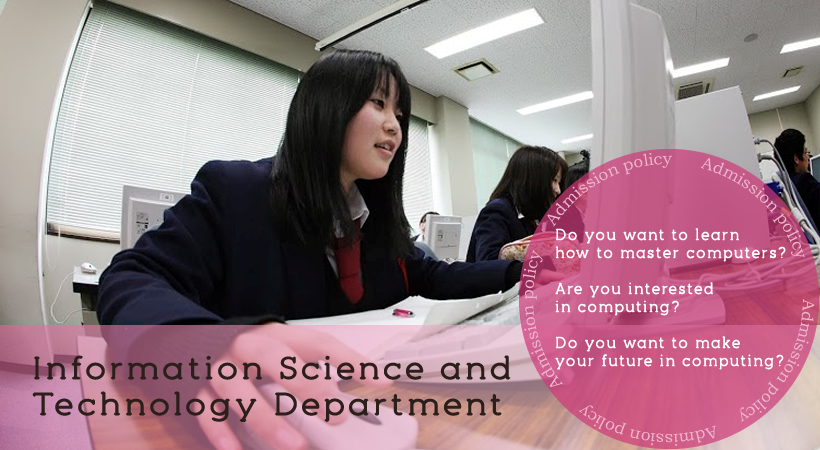 As the role of multimedia and network systems develop and grow in our society so the need for Information Technology (IT) and networking skills increases.
With these developments, the demands for human resources with the specialized knowledge and skills to overcome these challenges are increasing rapidly.
Our Information Science and Technology Course provides a broad education in computer application fields such as Information Processing, Electric and Electronic Engineering, Logic Programming and Control Engineering.
We also provide practical classes on these subjects as well as information engineering experiments that aim at cultivating information-technology ready engineers who are adaptable to the needs of our advanced information society.
Our teaching aims to respect students individual initiatives, creativity and teamwork. We are proud that our students have won, amongst many others prizes, the Highest Award of the National College Programming Contest a record nine times as well as the Prime Minister's Award category of the 'Monozukuri Nippon Grand Award' in 2009.